Delaware Valley Regional Finance Authority
The next Agenda Meeting and Public Meeting of the Board of Directors will be held at 3:00 P.M. and 4:00 P.M., respectively, on December 11, 2023, at 1811 Bethlehem Pike, Flourtown Commons, Suite C350, Flourtown, PA 19031. The Agenda and Administrator's Report will be posted prior to the meeting under "Current Information on DelVal" below. Individuals who wish to attend the meetings remotely should contact the Administrator at (215) 402-0270 or [email protected] prior to 2:00 P.M. on the date of the meetings.
DelVal Loan Program
Bucks, Chester, Delaware, and Montgomery Counties created the Delaware Valley Regional Finance Authority ("DelVal") in 1985 to provide loans to local governments in Pennsylvania (the "Loan Program"). Loans are limited to funding capital projects as defined in the Local Government Unit Debt Act. DelVal does not originate Loans for tax and revenue anticipation, industrial development, higher education facilities, or health care facilities. Each Loan must be secured by the pledge of the full faith, credit, and taxing power of a local government unit or a similar enforceable contractual agreement. Since 1985, DelVal has originated $3.95 billion of Loans to more than 210 local governments in 16 counties. Currently, approximately $1 billion of Loans to 110 different local governments are outstanding.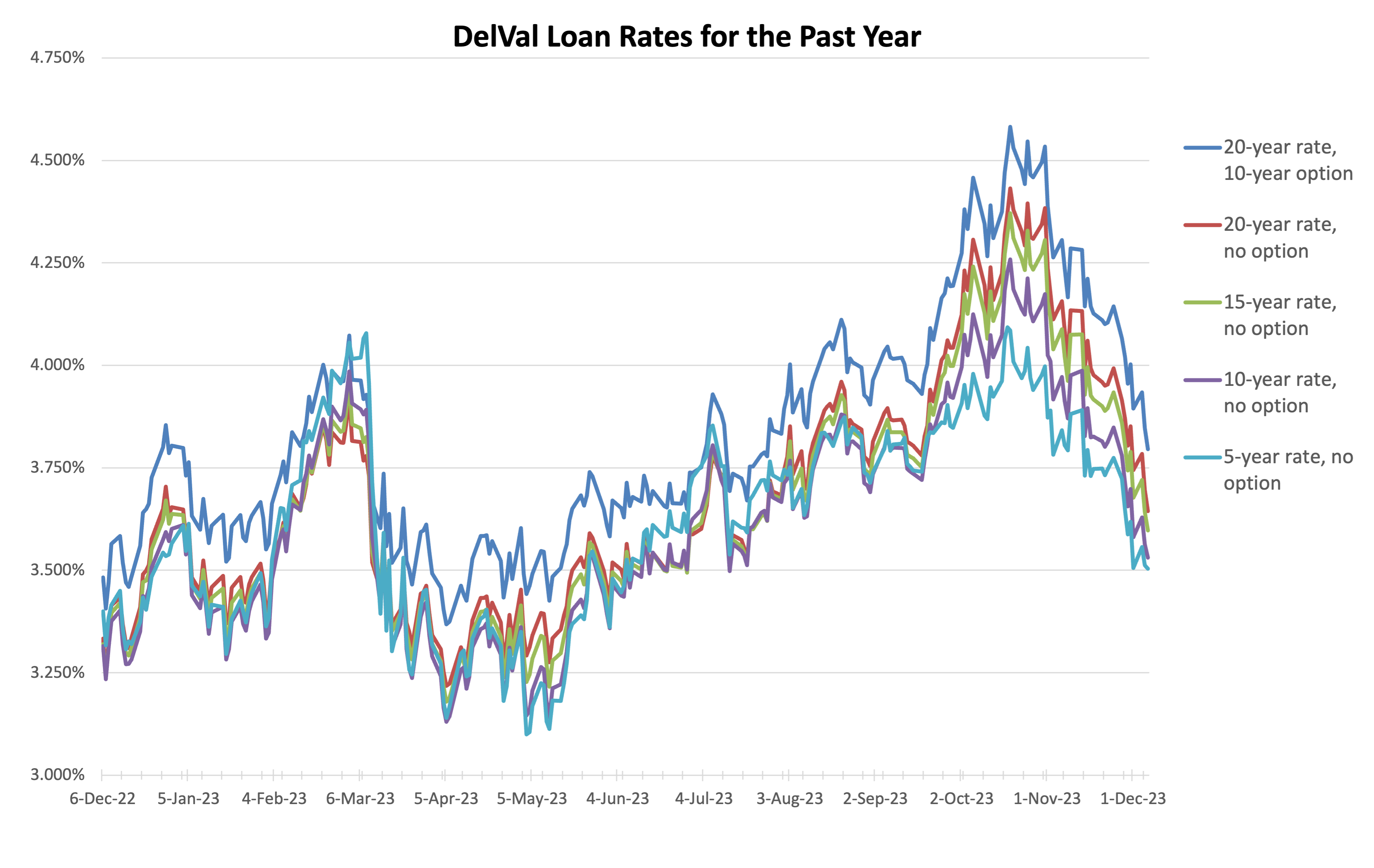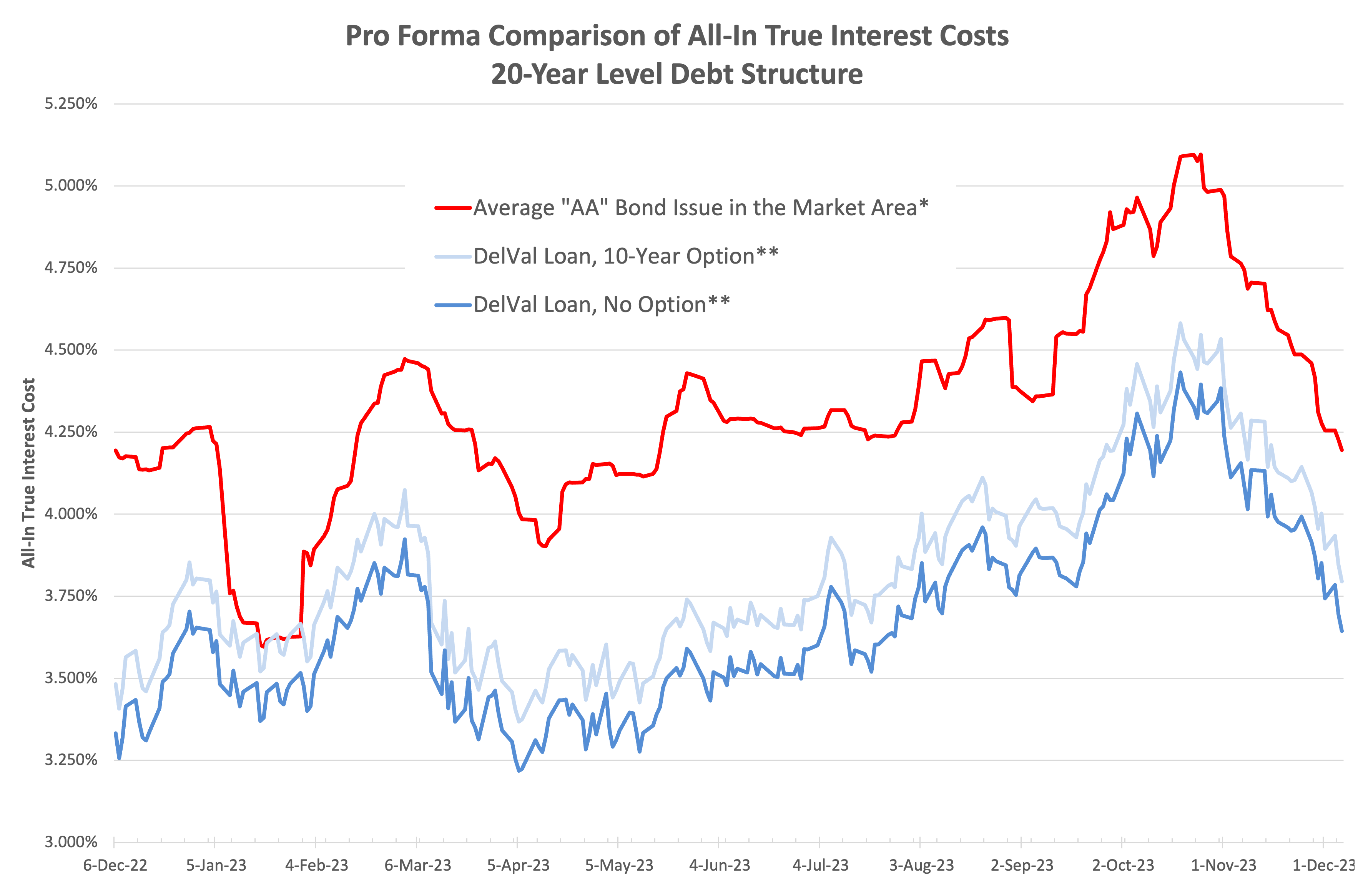 *Based on actual spreads to "AAA" indices and actual issuance costs.
**Based on Bloomberg "AAA" General Obligation indices with a 5% coupon, 10-year option, and actual issuance costs.
*** Based on actual rates and issuance cost. The option is not likely to be economic when the rate is below 2.50%.
Past results are not a predictor of future spreads and costs.
DelVal has been successful due to the low-interest costs and costs of issuance that the program affords.
Please see the current Quarterly Activity Report and Program Administrator's Report under the link to "Current Information on DelVal" below for more information.  You will be redirected to a document library in a Box Folder.